Cremation Jewelry For Ashes-Your Beloved Pet Remembered
Laura
My dog always wanted to go everywhere with me, even if it was going for a ride to the gas station to put gas in my car. Your dog wants to be with you no matter where they were going, as long as they knew they would be right there with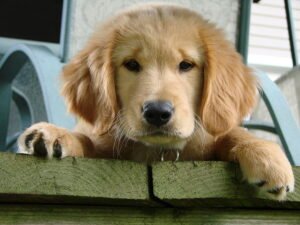 you. Your dog has always been very loyal to you and as your best friend, has been there through your good and bad times. Cremation jewelry for ashes still allows your dog to go everywhere with you and be with you. Knowing you have your pet close to your heart gives you peace knowing that you can still reach out and touch a piece of your best friend and bring you comfort. Pet memorial jewelry helps through the grieving process and brings you peace knowing your dog is still right there with you.
Why Pet Cremation Jewelry
Having to say goodbye to your dog is heart breaking experience and an emotional time. Pet cremation jewelry has become very popular today for pet owners to keep their memories of their pets alive and close to their heart.
Many pet owners choose both, full size pet urn and cremation jewelry keepsake because they can take a small portion of the cremated remains, in addition to having the majority of the cremated remains in a full size urn. There also might be several people in your family, who want to share their memory in another way to keep their memory close to their heart. Great option if you have several members in your family,  your dog remains can be divided up for each family member with piece of their own pet keepsake jewelry.
Cremation Jewelry Keepsakes
Pet remembrance jewelry urns keeps the memory close and your pet with you at all times. Dog cremations jewelry urns comes in a variety of shapes, colors and styles. Choose from necklaces, bracelets, rings, earrings, key chains, crystal, dichroic glass memory pendants, with some of these you have the option of engraving and personalizing your own piece.
I love hearts, this is one of my favorite pieces, paws on my heart round crystal, this beautiful pendant has the option to be engraved to personalize it.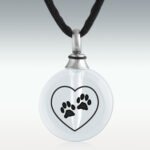 Included is a 20 inch black satin necklace. It will hold a small portion of your dogs ashes or hair and closes securely with a threaded screw. If you choose not to wear your pendant you can display it in your home.
My other piece that I really like is the paw print infinity sterling silver. We will always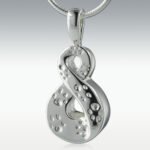 remember our pets to infinity, they will never be forgotten. This beautiful infinity paw print piece can also be engraved to personalize it. Included is a 20 inch sterling silver plated chain. It will hold a small portion of your pets hair or ashes.
Pet Cremation Jewelry Rings
These beautiful cremation rings are another option to remember your furry friend. These rings will hold a small portion of your dogs ashes and easily seals with a secure threaded screw. Glue is recommended to permanently seal your ring, modeling glue or epoxy will make a permanent seal.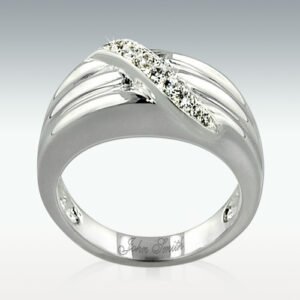 Choose from a variety of options:
Sterling Silver
14 Karat Gold
Solid 14 Karat White Gold
Cubic Zirconia Stone Accents
Optional Custom Engraving
With this ring you have the option of having it engraved and can be done in a script or block font. Engraving can be up to 10 characters. Engraving will be done on the inside of the ring.
Keep Our Pets Close To Our Heart With Cremation Jewelry For Ashes