Pet Urns For Dogs-What Are My Options
Laura
When you loose your best friend you may want to explore different options that are available to you. People today are looking for something more than your old traditional bring your dog to the vet, say goodbye and leave him there. Our dogs have become an important member of our family and now are finally getting the respect they deserve. You may ask what are my options, what kind of pet urns for dogs are out there? There are many pet urns for dogs available it all depends on your preference on how you want to preserve the memory of your beloved dog.
What Are My Options You Ask?
Traditional Urns:
A traditional urn holds your dogs ashes. With some of these urns you can even have your urn engraved. They come in many different colors, shapes, sizes and materials the list is endless.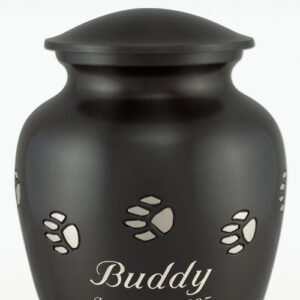 Here are a few to give you an idea.
Ceramic
Wooden
Metal
Stone
Brass
Glass
Biodegradable Pet Urn:
Are Earth friendly made with biodegradable materials, they will keep for a short period of time. A great option if you still have not decided if you will bury your dog or place him into a body of water.  There are many different options of material that you can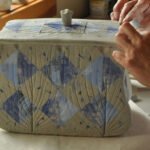 choose from:
Rice Husk And Bamboo Fiber
Natural Elements From The Earth
Recycled Porcelain And Paper
Biodegradable Tree Memorial:
This too is also earth friendly handmade from biodegradable materials and holds the seed of your choice of tree. You will choose a tree that grows well in your climate. This is a kit and comes with everything you need.
Great option to preserve the memory of your best friend if he/she always enjoyed the outdoors with you. Your kit includes:
Biodegradable Pet Urn
Cremains Bag, To Hold Your Dogs Ashes
Soil
SeedBead, Your Choice Of Tree And Holds The Nutrients
Stainless Steel Marker
Step By Step Planting Instructions
Diamonds:
A small portion of your pets ashes will be incorporated into the diamond of your choice. Choose from different sizes, cuts, colors, clarity and what style of jewelry you would like, rings, earrings and pendants.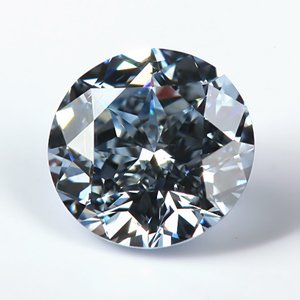 The bond and memories that you shared with your dog are priceless, just like a diamond.
Hand Blown Glass Pendants:
Pet ashes in blown glass are a beautiful way to keep the memory close to your heart. Handmade with a design and a small portion of your dogs ashes are melted in with this special glass no two are pendants are alike.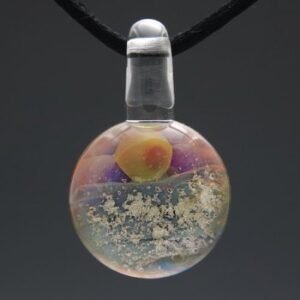 This hand blown glass is made from borosilicate glass known for its high durability. You have several choices to choose from and this pendant includes black satin cord.
Glass Memorials:
Always have your dogs memory kept alive in your in your home with these special decorative glass memorial pieces. A small portion of your pets ashes are infused into the decor of your choice.
If you are environmentally friendly you have the option to choose from recycled glass.